Floatation Therapy: REST (Reduced Environmental Stimulation Therapy)
Are you ready? If so, floatation therapy may be just what you've been looking for.
Floatation therapy, known in the scientific community as "Floatation-REST" (Reduced Environmental Stimulation Therapy) is often described by those who practice it as life-changing. Quantum Wellness has been offering float therapy in Bedminster, NJ since 2015.
What's it like?
Floating involves lying on your back in an 8' x 5' cabin that has 10 inches of water in it. When you float in one of our five spacious float cabins, you spend time in an environment where your nervous system is free of most external stimuli. You are effortlessly suspended in water (only about 10 inches deep) due to the high concentration of Epsom salt (about 1,000 lbs.). The water is skin temperature and there is no light or sound. The reduction of the stimuli from gravity, changes in temperature, light, and sound free up circuitry in the mind for people to relax and reduce stress. This deep relaxation and comfort are profoundly healing for both mind and body. When your float is over, you may experience a post-float relaxing state which can last days when you are more focused and less stressed. Like meditation, the effects of floating get deeper over time and you may achieve a new sense of calm in your life.
Process
A study in 2014 found that with regular floating, stress, depression, anxiety, and pain were significantly decreased, while optimism and sleep quality were significantly increased. And a 2018 study found that a single one-hour session was capable of inducing a strong reduction in anxiety and a substantial improvement in mood. The 2018 study also found that floating induced a significant decrease in self-reported stress, muscle tension, pain, and depression, along with a significant increase in serenity, relaxation, happiness, overall well-being, energy levels, and feeling refreshed, content, and peaceful.
Read More
The Human Performance Laboratory at Sweden's Karlstad University has been researching floating and has found that floating:
Improves sleep
Increases energy
Increases optimism and mindfulness
Decreases anxiety and stress
Decreases depression
Decreases the perception of pain
Frequently Asked Questions
Is the Water Clean?
Absolutely! It's our top priority! Our float tanks are one of the only ones in the industry that have filtration systems that continuously sterilize the water. Also, the Epsom salts in which you'll float are anti-microbial.
What If I'm Claustrophobic?
You'll be glad to see how much room you will have in our tanks. Also, the door opens easily from the inside and the outside.
You are free to open it whenever you want. In short, you are in complete control of your own experience.
What Do I Need to Know for My First Time?
If it is your first time floating (or if you just need a refresher), we will provide orientation upon arrival.
What Do I Need to Bring with Me?
Just you. Because the room is private, you don't need a bathing suit. We have everything you'll need. Each of our private float rooms is equipped with a shower, toilet, towel, bathrobe, shampoo, body wash, conditioner, earplugs, and everything else you'll need.
What Do I Need to Do Before My Float?
Prior to floating, you will take a shower to remove all lotions, deodorants, hair products, dirt, and oils from your body. Please do not use conditioner in the pre-float shower. Wipe all excess water from your face before entering the tank. This helps avoid the possible distraction of the shower water dripping down your face while floating. Enter the tank slowly. First-time floaters are often surprised by the buoyancy of the water. Begin by sitting and then lying back. You can steady yourself in the middle of the tank by gently touching the sides for a few seconds until the water settles down.
How Do I Know When the Session Is Over?
At the end of the session, we will turn on a light in the cabin.
Reiki
Reiki is a gentle, completely non-invasive practice that promotes balance and well-being. Reiki can address any spiritual, physical, mental, and even financial challenge, clearing the way for energy to properly flow where it needs to. Mikao Usui developed reiki in the early 1900s, which now it is used all over the world, including in hospitals and hospices, to complement other forms of health treatments. 
Every person's experience with Reiki and energy healing is entirely different, as each of our sessions are tailored to address the recipients' specific needs. 
The Q Signature Massage
Quantum offers an integrated approach to massage. All of our massage services are customized for each guest. If you have ever wanted to create your ideal massage experience, the Q Signature Massage is for you. This massage allows you to customize the massage to suit your individual needs. Your therapist will perform a thorough consultation to understand your needs before designing a treatment drawing from a number of massage techniques to increase muscle relaxation, improve circulation and enhance overall well-being. Our massage therapists will combine their skills and techniques combined with the enhancements you choose to create a uniquely personal service.
​
Read More
When I first learned these tools, I made a rookie mistake that I think a lot of people make when they learn something inspiring, powerful and life-changing. The mistake I made was to think that people cared about what I knew. They didn't. Well, actually, a lot of people do, but not if you try to force it down their throats. In short, I needed to learn a thing or two about humility and respect for other people.
The dream of Quantum Wellness was born out of my apprenticeship. The float business is a great way to pass along these tools to those who are interested. Floating has the capacity to profoundly change your life. Like everything, change often comes about in fits and spurts, and requires dedication, persistence and commitment. We built Quantum Wellness to offer the best in class wellness services that people can use to transform their lives. All our services are designed to be experiences that impact our clients and foster a pathway to better health - mental, physical and especially spiritual.
Holistic Skin Care
Offered Wednesday-Saturday
It's time to renew your body and soul with our rejuvenating and beautifying holistic skin treatments. We offer a variety of facial skin care treatments and waxing to meet your every need.
We utilize Hylunia Skincare Products. This product line is focused on minimizing chronic inflammation, the root of skin diseases, and skin aging without using any known irritants or harmful ingredients. Their products contain the highest-grade botanical plant peptides and results-focused technologies.
Here are some of our offerings:
Hylunia Deep Facial Treatment
A deep pore-cleansing & healing treatment designed to repair clogged acne-damaged skin. Customized to match your skin's unique needs.
Hylunia Breathe Facial Treatment
A relaxing treatment made with pure, organic ingredients effective for all skin types. Cleanses, exfoliates, repairs & calms.
Hylunia Glow Facial Treatment
This anti-aging treatment immediately smoothes & brightens skin while reducing pigmentation, acne blemishes, fine lines, & wrinkles.
This is our most popular treatment!!
Hylunia Pure Peel Facial Treatment
A glycolic peel creates instant tone & radiant skin. Excellent for reducing pigmentation, acne blemishes, fine lines & wrinkles.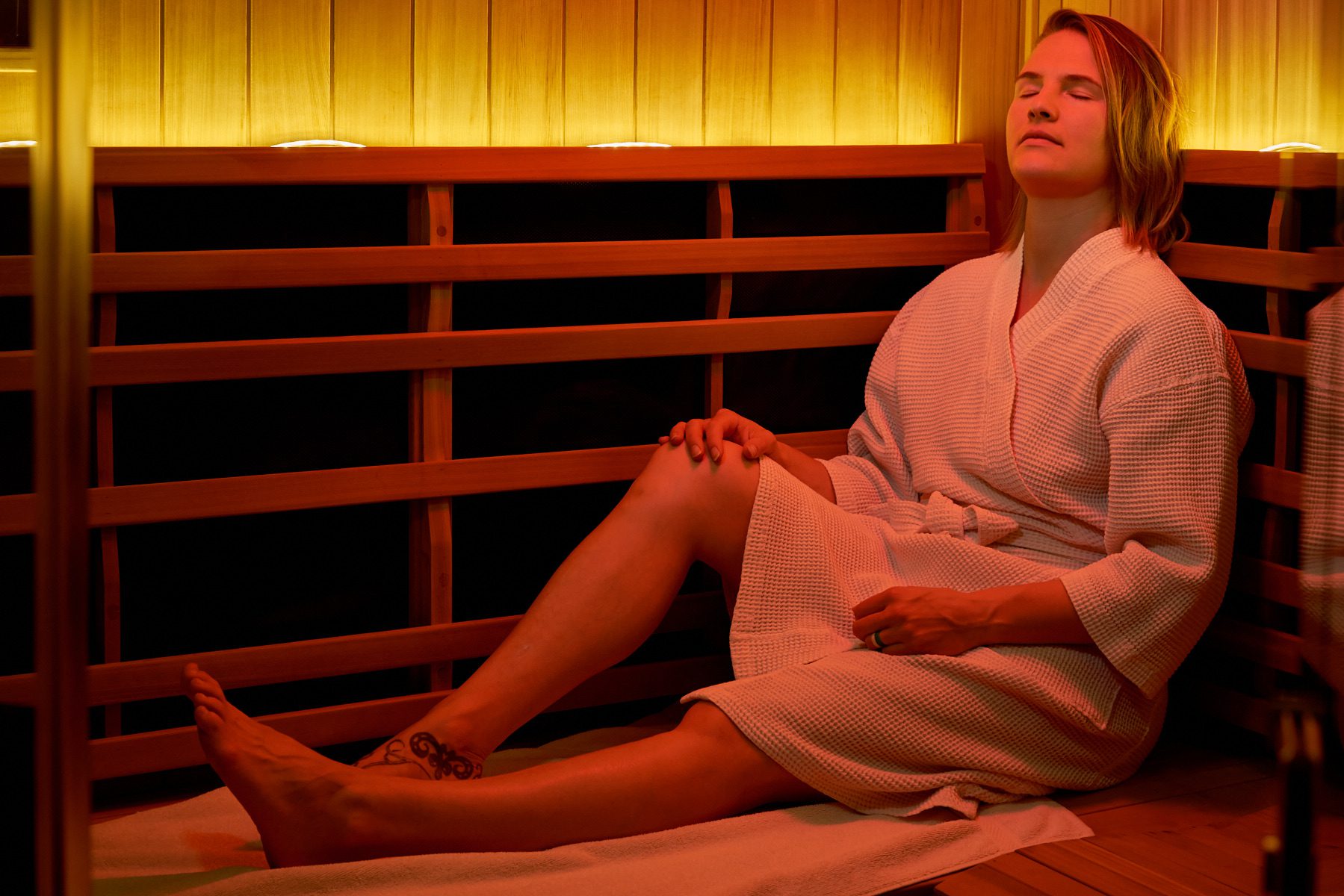 Infrared Sauna
Our sauna is a true Full Spectrum infrared sauna with advanced near, mid and far infrared technologies. Our sauna is equipped with a heating system that provides all wavelengths 100% of the time to optimize your sauna session.
You will experience your own private room for up to 3 of your guests for your sauna session. You will be provided:
Cold water
Towels
A private shower inside the sauna room
Time in an infrared sauna will assist to:
Supports minimizing Lymes disease symptoms
Produces skin collagen/elastin
Better sleep + reduced fatigue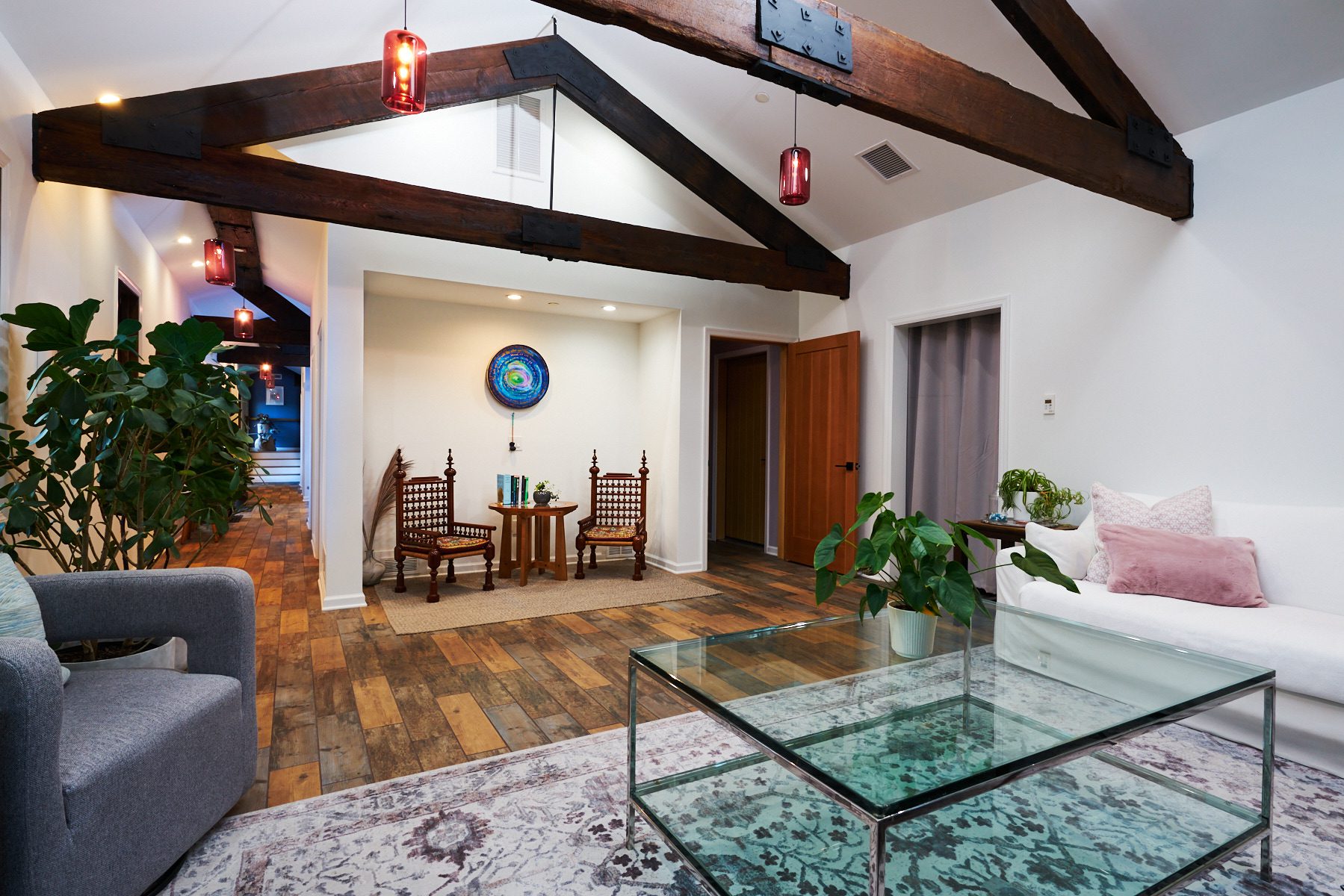 Cryotherapy
Whole-body cryotherapy elicits a strong healing process in the body, repairing tissue and fighting aches and pains resulting from physical exertion, injury, or inflammatory and auto-immune conditions.
Whole-body cryotherapy activates sensors in your skin that are triggered by the cold environment of nitrogen vapor. This triggers a physiological response beginning with the shunting of blood flow toward the core. This temporary lack of perfusion to the extremities, muscles, and joints elicits a corrective and powerful systemic response to re-perfuse those deprived tissues. This includes an increase in blood flow, a release of anti-inflammatory hormones, a reduction of nerve activity, and stimulation of immune function and antioxidant activity. The net result is regeneration, repair, recovery, and pain reduction.
We provide you with long socks, clogs, and gloves to keep you protected throughout your session.
Your session will last for 3 minutes and you will experience temperatures of about -240F. Wow! That's cold! We know. It's so worth it and most people report that it's not as cold as they thought it would be.
Gift Cards
Give the gift of a transformational experience for your loved one!
Quantum Wellness offers an unforgettable gifting experience for your loved ones. Share the experience of a float, reiki session, or any other Quantum Wellness service. 
Take a look at our seasonal gift card offerings!
Introduction to the Art of Agreement
A Transformational Workshop
Do you want to gain control over your thoughts instead of being a slave to them? Do you want to learn the essential skills that successful people use to create a reality to their liking?
If so, our Introduction to the Art of Agreement workshop may be exactly what you're looking for! My name is Ken Kaplan and I am the founder of Quantum Wellness. I am also the founder of Kaplan Law Firm. In addition to owning a holistic wellness center, I am an attorney who has been practicing business law for almost 35 years.
Quantum Wellness was built out of necessity as a place where people can transform their lives. It is a place people come to learn new things about themselves, break free from destructive patterns, and become the best version of themself. Quantum Wellness was built because I came to realize that something essential is lacking in the tools we have at our disposal to transform our lives into what we were meant to be.
Read More
As a business lawyer, I specialize in agreements. I've represented thousands of people in all manner of personal and professional endeavors during the three decades I have practiced law. Over the years, I realized that success and failure in our personal and professional endeavors depend a little bit on luck, but mostly on thoughts that reside below the level of conscious awareness. To say that differently, we are generally not aware of the thoughts we use to get along in life and, less so, of the essential skills we need to change them. Yet, those thoughts give rise to how we behave and give rise to the agreements we cultivate and hold in our personal and professional relationships. The reality we live in (the good, the bad, and the ugly) is a reflection of those thoughts. Most of us were never taught the skills we need to gain mastery over the thoughts we use to create the reality we live in. That should not be surprising when we consider that most of our schooling ignores the development of skills having to do with the process of thinking and the mastery of our thoughts.
Around 15 years ago, I was introduced to a practical system of thought that would forever change the course of my life. I spent the next 15 years learning how modern "shamanic" principles can be used to totally transform our lives. I was introduced to a practical structure for understanding how thought works and, especially, how one can modify patterns to remove the blockages we create in our lives and unlock our true passions. This is NOT something you can get from a book and, frankly, I don't know too many people that provide this type of training. What I learned was a series of practical and powerful tools that can be used in any setting, in any communication, and in any relationship. These tools are especially handy in business because they will give you a unique vantage point to understand the landscape of what is happening in any given situation and the ability to plot your own course free of the patterns that weigh you down.
It is my soul-driven mission to pass along this knowledge to you. This is why I have created the Art of Agreement workshop. This program is designed to show people how practical "shamanic" tools can be used to break the monotony in their lives and harness their power to achieve financial and personal prosperity.
Many of my clients work hard and long hours with little enjoyment. For them, work seems routine and uninteresting and just something they HAVE to do. They repeat the same patterns and mistakes over and over again. They get frustrated and lost in the same issues repeatedly. They are looking for a life balance where work is enjoyable and purposeful. They want to be inspired again but feel dragged down by obligation, routine, staleness, and lack of luster in their lives. They lack some simple tools to open (or shall I say re-open) the gates to their life so that it can (once again) be filled with inspiration and purpose. They lack these tools, not because of inattention, but because they were never taught the necessity of paying attention to the source of their behavior, nor given the tools to set themselves on a different course. Evolution works against the acquisition of such tools, but they are nonetheless readily available to those who put in the work.
The Introduction to the Art of Agreement workshop is designed to introduce these tools to you. This is not something you learn in one day or one month and then master. The purpose of this program is to introduce these tools to people who will then use them and practice them in order to lead a purposeful, enjoyable, and prosperous life.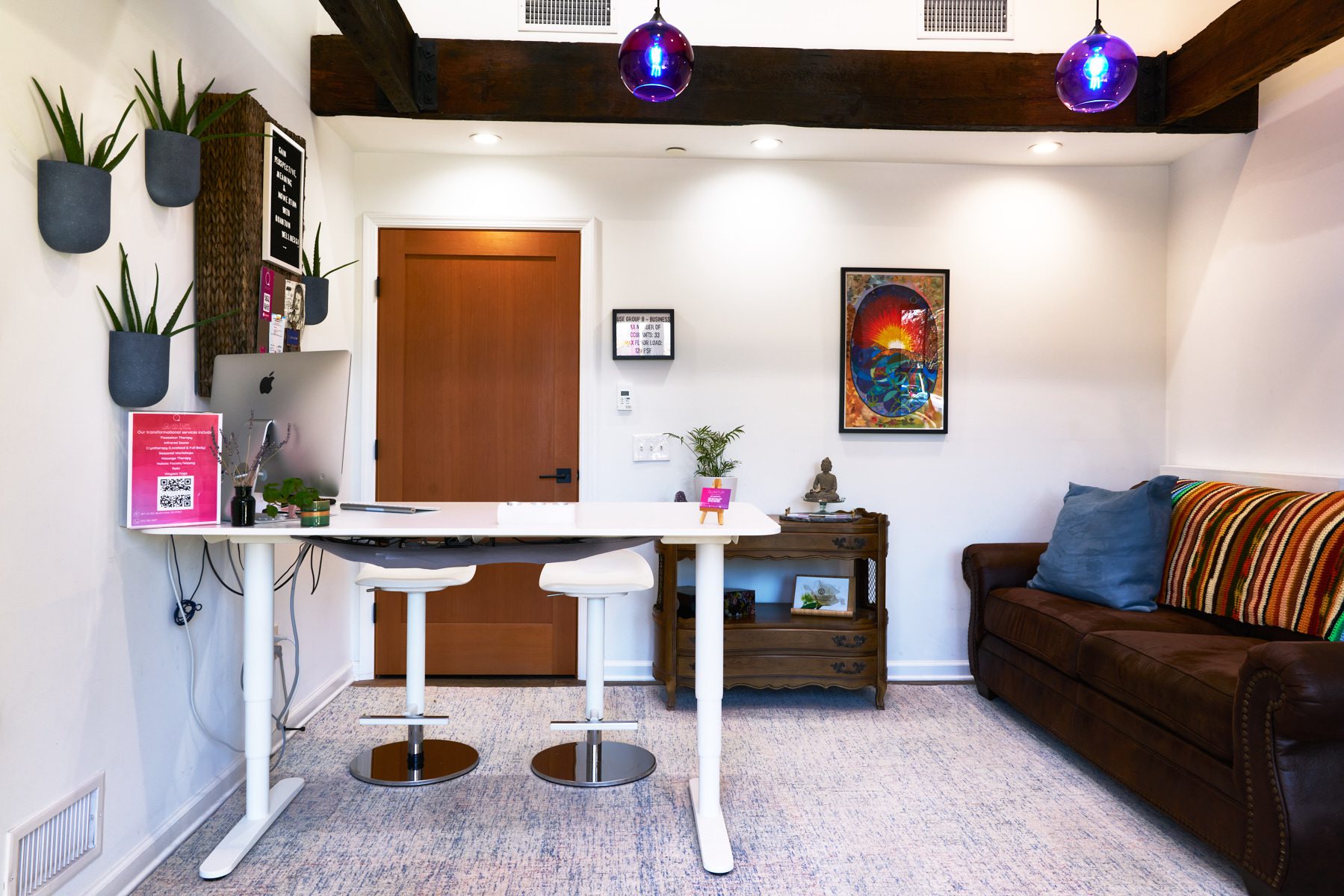 Benefits of This Program
This Program will introduce you to the following tools and knowledge:
How to use the powerful "Goal-Means" neural program to achieve your goals.
How to cultivate agreements with people.
The ancient art of "not doing"
Using larger abstractions to gain a wider view of the "territory".
The science of memory and how modifying memory changes the "map" we use to navigate the world.
How an understanding of blame, responsibility, and balancing Internal and External Reality play an essential role in the reality we create.
Using the "as if true" logic sets to widen your perceptions.
Suspending disbelief.
Limits and pitfalls of your "resident" point of view.
The power of deliberately adopting other points of view.